Nothing can be as difficult as dealing with actual substance abuse and addiction struggles, but almost as difficult can be talking to your loved ones about that struggle.
Explaining that struggle to family and friends can be a serious undertaking, one that can take almost everything one has. But it's something that must be done to break the stigma by talking to your family about addiction and recovery.
Addiction is insidious in how it not only can affect a person's health and well-being, but their relationships with others. In seeking to meet the physical and psychological dependency of addiction, the addict will often do anything, which can lead to lies, deceptions, betrayals and other actions that can strain and even sever otherwise strong relationships.


The shame of this can bring an addict close to the breaking point. It can leave them isolated, afraid to reach out to others and, most of all, seek the help from their loved ones they often desperately need.
This is why to truly overcome addiction, it is imperative the addict push past any shame or regret they may feel in their actions toward loved ones and talk to them, honestly and forthrightly, about their struggles with addiction and their need for help.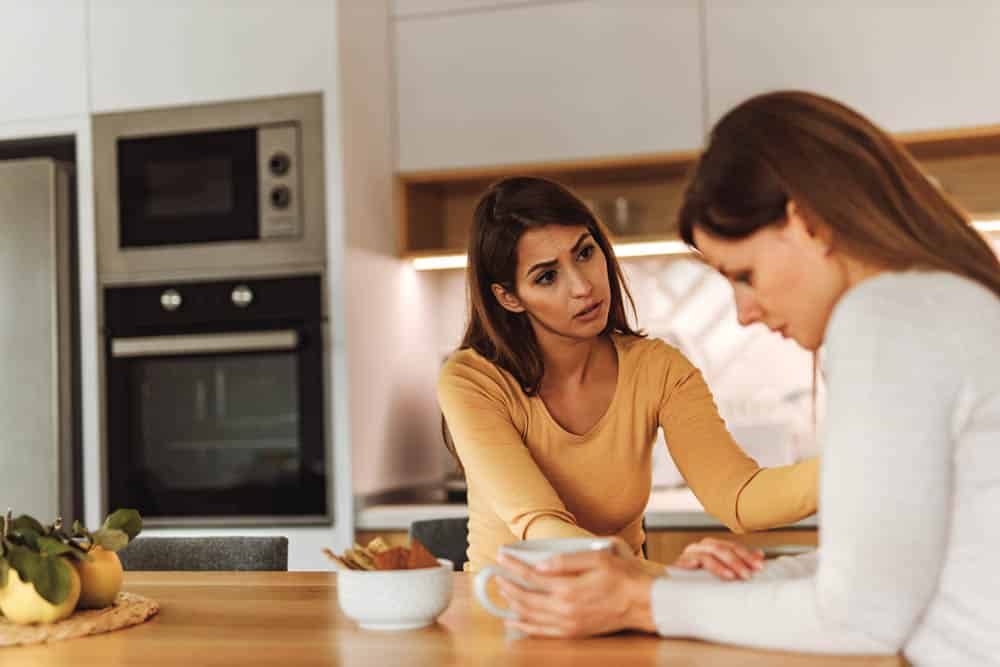 It may not be easy. Past actions may have left your relationship with family and friends shaky, even seriously damaged. Even if your loved ones are willing to hear from you, though, the addict's past actions and current shame over their addiction and its effect on their life can be hard to look past from the addict's own perspective. The addict may feel overcome with regret, may feel unworthy of help due to past transgressions or just feel they are past help due to their existing symptoms of addiction.
It is a psychological feeling of inadequacy, exacerbated by the addiction itself, but no one is past help and many addict's families are waiting for their loved ones to reach out to them for that help, no matter what previously occurred.
If the addict can reach out to family and truly talk to them, truly reach out and seek the help they need, they can thereby overcome the stigma of addiction and start to find reconciliation and renewal of family ties and loving bonds, which can in turn be the beginning of the long road to recovery.
Finding that help to reach out, to overcome stigma and talk to your family about addiction and recovery, to start reaching to a future free of addiction, all of this can be made easier with help from a treatment center such as Good Landing Recovery. Their doctors and treatments can help you not only find the courage to talk to your family about addiction, but also overcome and find recovery from that addiction.


You don't have to let addiction isolate you or force you into solitude. You don't have to be alone. Overcome the stigma and talk to your family about addiction and recovery. You'll be glad you did.